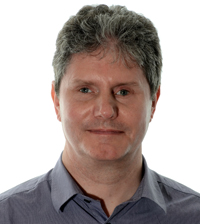 Mike Newman is a former bank manager from Sale with a thirst for speed and a deep fascination with motorsports. Partially blind from birth and now completely blind he has not allowed his disability to stop him achieving his ambitions.
Mike Newman has held many land speed records over the years beginning in June of 2000 he broke the World Blind Land Speed Record by driving a motorcycle at an astonishing 89 mph. However mikes ambition to be the fastest blind man on the planet didn't end there another record was set in August 2003 this time in a Jaguar XJ-R in which he drove at an incredible 144.7mph firmly securing his world record. His next attempt was at Evington Aerodrome in a specially engineered BMW M5, during this attempt he reached a record breaking speed of 155mph.
Earlier this year a Turkish driver Senturk who broke mikes previous record by driving a Farrari F430 at 182mph. Now mike has a new car and a new target, on 1st of August 2010 mike plans to drive the Keating Supercar at 200mph and reclaim his record.

×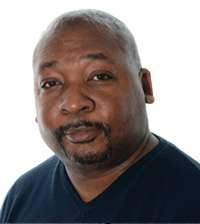 I have a long running relationship with the speed of sight project both as a project manager and a supporter of Mike and his attempts to break the world land speed record.
I am responsible for team operations, along with Chris Walker generating the publicity surrounding the event as well as gaining the support of companies who wish to sponsor mike.
During the event I will be ensuring everything is in place so that mike can achieve his goal of breaking the World Blind Land Speed Record.

×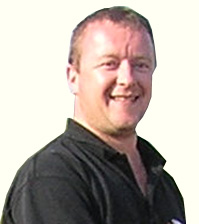 I am the director of Datron Technology Ltd we specialise in all types of vehicle measurement technologies especially vehicle speed and slip.
My main role during the attempt will be for me to look at the vehicle speed profile and match it to the test venue to optimise the vehicles average speed for Mike.
During the event all the vehicle speed and distance information is being recorded and monitored live by me to verify the record but also more importantly to ensure Mikes safety.

×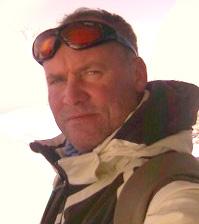 Chris came to the team to help after El Mirage sadly failed to bring back the land speed record for the team. He arranged lunch for Mike with Gina Campbell of 'Bluebird' fame who then went on to become a patron of The Speed Of Sight charity thus raising the teams profile.
He centred his capabilities in the team by using his background in media, helping John to boost the media coverage for the Speed attempts and going on to find the team the boats for the Water Speed and cars capable of a Land Speed.
Professionally Chris is a production designer for Film and TV with over twenty years in the role and has successfully run the art departments on many of the successful shows we all know,.He is also a published photographer with both a book and fashion shoots in New York and has successfully designed and built two large architecture projects one inside the national parks.
But give him a brush he will sweep, give him a phone he will find you a 2500 bhp offshore power boat, or get Sky to cover the teams story.
With numerous contacts from the various projects he has production designed or project managed Chris can open some interesting doors most recently bringing the wonderful Pat McCaffrey in to the team who has kindly bought his friend Rob Schirle former Le Man's winner and his wonderful Porsche race collection.

×


Chris Percival is the Chief Medical Officer for Speed of Sight, it's record attempts and projects. Chris is a Registered Paramedic with both the Health Care Professions Council (HCPC) and the Motor Sports Association (MSA), and in addition is licensed by the MSA for Race Rescue.
As a former kart racing driver and schools national champion, Chris has always had a great interest in motor sport. After graduating from Oxford Brookes University with a distinction in Paramedic Emergency Care, Chris became the founder and director of Jigsaw Medical Services, who are a provider of training, event medical cover and specialist emergency staffing solutions. Chris is experienced in Motor sport emergency care and rescue to a critical care & advanced life support level.
Chris is responsible for the safety and medical support for both Mike and the entire crew during our record attempts.

×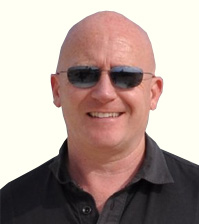 Patrick is a successful business entrepreneur specializing in all aspects of financial fraud investigation, asset recovery, and security protocol. His other business endeavours are varied in scope and wide reaching to include the motor sport industry, historical wreck salvage and natural health product arena. Working with a global clientele who cover a broad spectrum of industries, business models, and cultures, he has a sound knowledge of international policies and affairs. Following 27 years within the fraud investigation industry, he is now one of the world's leading experts within his field. In his spare time he has a passion for collecting rare and historical objects and being involved with anything relating to motor sport for example, acting as advisor and supporter for the charitable organization, Speed of Sight. http://www.speedofsight.co.uk and in 2014, Patrick was awarded the role as Ambassador to this organization along with Gina Campbell (Grandaughter of Sir Malcolm Campbell, Daughter of Donald Campbell CBE).
Patrick is a member of the Advisory Board of the Digital Health Initiative to the United Nations. DHI is a multi-stakeholder partnership intended to establish a strategic framework to accelerate the achievement of the health-related Millennium Goals and other priority ICT 4 Development programs. DHI along with other recognized UN charitable organizations aims to harness digital health care, gender equality, youth empowerment and environmentally sustainable solutions for catalytic scaling up of interventions in even the poorest of countries.
Patrick was awarded the prestigious ICCC Public - Private Sector Leadership award at the United Nations Headquarters, New York on the 5th of December 2013.
Patrick's key skill set revolves around negotiation, communicating and implementing each mission and task and providing an effective fiscal resolution for each client. He also maintains a keen awareness of opportunities for expansion, developing markets and creating new business in any global industry.

×