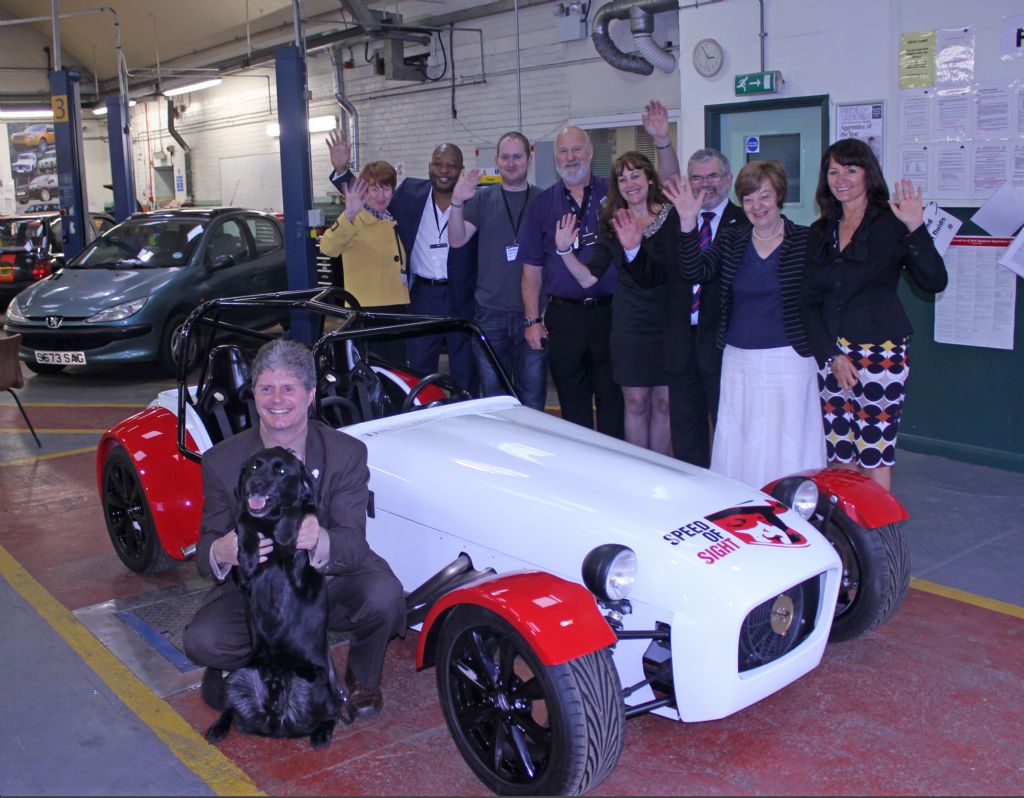 Official handover of a modified Motorsport Race Car developed by Tameside College on behalf of the Speed of Sight Charity Organisation.
Tameside College have been working with the Speed of Sight Charity Organisation (founded by former three times Guinness world blind land speed record holder Mike Newman) to develop a number of Motorsport Race Cars designed to be driven by people with specific disabilities. Staff and students from the Motor Vehicle department at Tameside College are carrying out all the necessary work to develop a fleet of 10 Motorsport Race Cars; each having specific modifications to enable people with a range of disabilities to drive. The overall aim is to provide people with a disability the opportunity to try Motorsports.
Instructors will be trained to work alongside the project and a number of race courses around the UK will hopefully be made available for use.
This initial project was funded by The Network Fellowship whose Founder Jen Pemberton attended the presentation. It is intended that additional cars will be funded by sponsored events, including a series of "Walks In the Dark" held in areas around the country which will feature the new Race Car. The next event is at High Legh in Cheshire on 30th September 2012.
Download a printer friendly version of this press release.