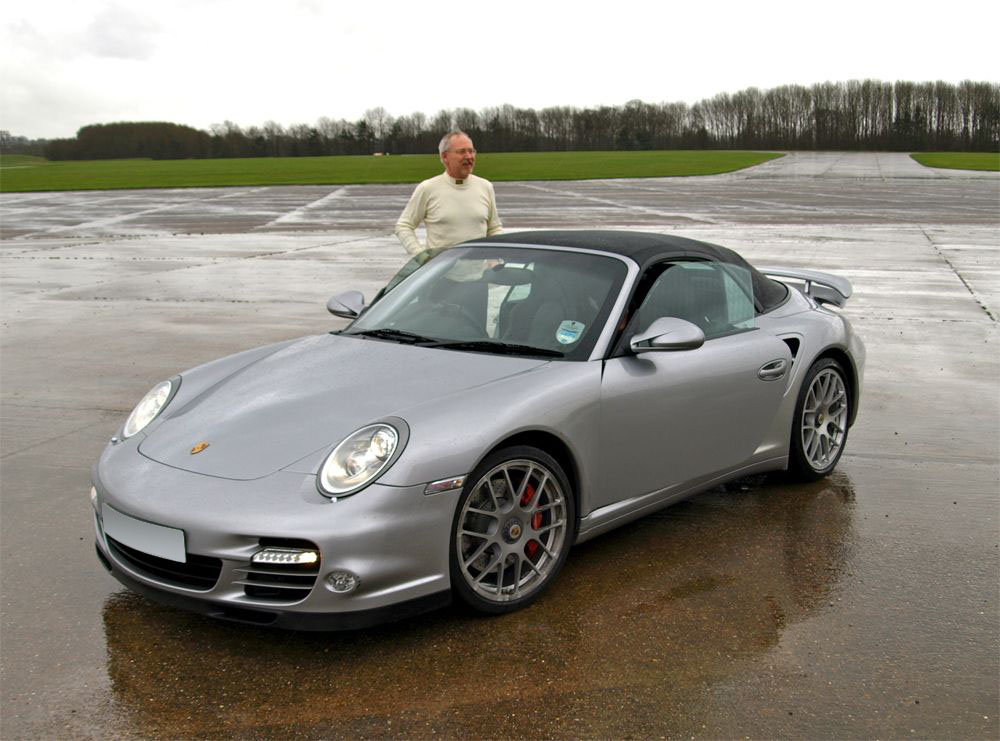 Mike Newman Mark Cowne of Kruger Cowne.
Mike and the Mike Newman team travelled down to
Buntingthorpe and were joined by Mark Cowne of Krugar Cowne. In spite of extremely wet conditions, valuable data was gathered around the handling of the 911 Porsche and we are considering very carefully the option to use this car along with other makes. We are anticipating we will be able to make a final decision on which car to attempt the land speed record in, by the end of July 2012.