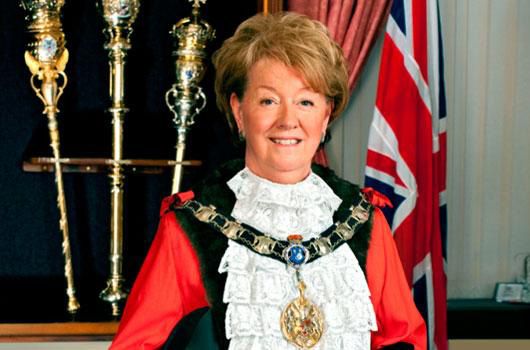 Mike Newman Meets Mayor of Trafford.
Mike Newman meets Mayor of Trafford at her reception
at the Cresta Court Hotel in Altrincham. This was an excellent evening where we met local dignitaries, local church leaders and other members of the local community who were involved with charitable activities. Mike's world records and community projects were recognised by the mayor in her speech.