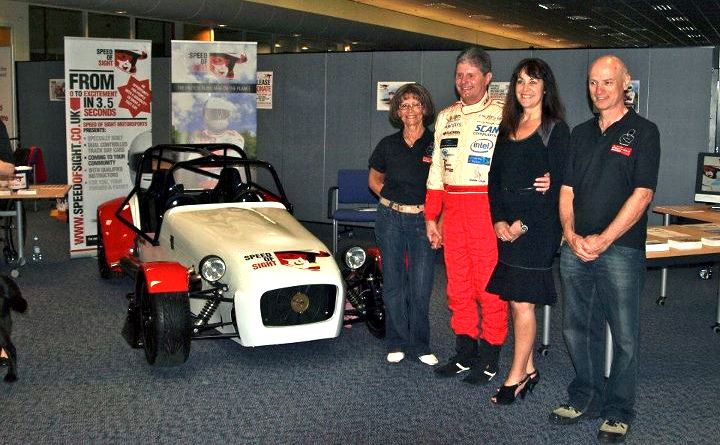 Mike Launches "Inspiration 4 Ability" and Shows Off First Track Car
On 2nd and 3rd August, at the invitation of organiser Anita Matheson, Mike officially launched Inspiration 4 Ability held at the UWE Bristol Exhibition and Conference Centre; an exciting event held to "lift the lid n the possibilities open to people living with disability" and innovate ideas of products and services for people with disabilities.
Mike also joined other inspirational heroes* and Ruth Gould, CEO of DADA**, as a guest speaker and thanks to the generosity of the organisers, the Mike Newman Team were able to exhibit their first track car for people with disabilities. Mike spoke of his extraordinary journey and the experiences that have led to getting the first race car built.
Feedback from exhibitors and spectators alike was overwhelmingly positive. A young blind gentleman who has suffered the same eye disease as Mike and expressed his keen desire to drive the car as soon as possible; Simon Weston expressed an interest in coming along to an open day for which two possible dates are being set aside - one in the North and one in the South, the dates and venues will be announced soon!
*Katie Piper featured in the Channel 4 documentary My Beautiful Face.
Simon Weston OBE, Falklands war hero
Peter Hull, 3x Gold Medal Winner at the Barcelona Paralympics
Lee Greatbatch, blind businessman, sportsman and fund-raiser
**DADA - Disability and Deaf Arts