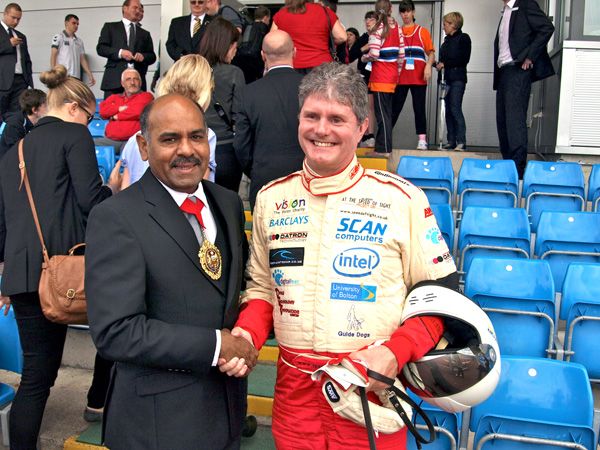 Mike Newman Brings The Olympic Truce To 3,000 Young Athletes
Mike Newman, world land and water speed record holder, represented Peace Unlimited as their Driver of Peace at the Greater Manchester School Games. At the Opening Ceremony Mike inspired 3,000 young athletes and para-athletes about the ideals of the Olympic Truce. Prior to competing in their events they sat in rapt silence listening to Mike before erupting in loud cheering to show their collective admiration for his achievements and motivational words.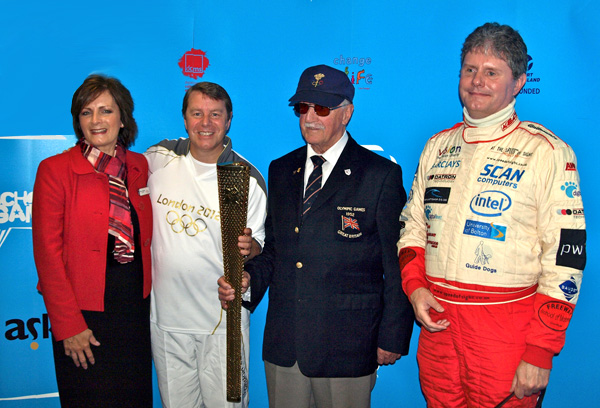 During the Games Mike mingled with the young athletes answering their questions and giving them encouragement. He also left quite an impression on the other VIP's who including Mayors and Olympians past and present.
Mike's promotion of the Olympic Truce at the Greater Manchester School Games was on behalf of Peace Unlimited with the support of the UK Foreign and Commonwealth Office and the London Organising Committee of the Olympic Games.