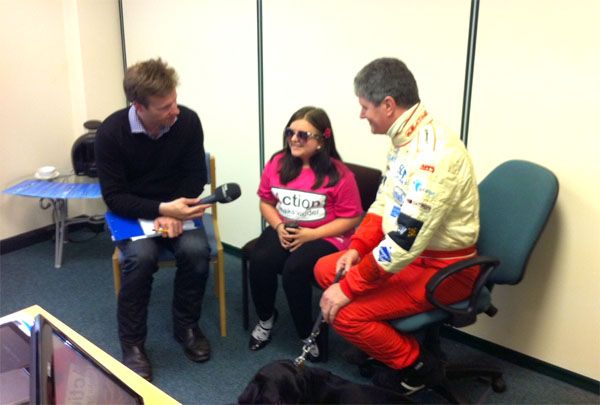 Mike Newman and Team travel up to Carlisle.
Mike Newman travelled up to Carlisle to open the new offices of Office Technology Corporation Ltd, who are a current sponsor of Mike Newman This was a fantastic opportunity to meet local business in the Carlisle area and take delivery of the new OliPad 3, which was kindly donated by OTC. This modern technology will help Mike with his day to day IT activities. John and Mike had the privilege of meeting Holly Warren, aged 15, who has recently lost her sight and we were inspired by her courage and determination not to be beaten by this terrible disability. Adam Powell from BBC Radio Cumbria was
on hand to conduct an interview with both Mike and Holly. OTC also donated a personal gift of an OliPad to Holly.